Synopsis of the book and film (stream) "Two to Shanghai".
The two twins Paul and Hansen Hoepner have something ingenious planned for your 30th birthday: They want to ride 13,600 kilometers from Germany to China – by bike! In the exciting book "Two to Shanghai" the siblings report on their exciting bike trip.
* Werbung - Aktualisierung am 2023-09-28, Preis kann gestiegen sein, Als Amazon-Partner verdiene ich an qualifizierten Verkäufen, Bild:Amazon
Two to Shanghai is available on Amazon as a book and also Kindle eBook.
On your journey from Berlin to China you want to cover the greatest possible distance. The longest overland route from Berlin leads to the metropolis of Shanghai – so the goal is set.
In total, they cycle more than 13,000 kilometres and spend 7 months on the road. You will experience highs and also lows!
Your equipment can be summarized simply: A shared tent, two sleeping mats and your bikes. Add to that their reduced possessions and off they go on a big bike ride. It is the adventure of a lifetime and they experience great moments of happiness but also dicey situations:
Right at the Russian border, you almost get arrested. Eventually you will dive into Moscow's nightlife.
In Kazakhstan they are attacked in the middle of the day and can only narrowly escape
In China, you must brave shady police officers and rough sandstorms
Finally, they are invited to the middle of the Himalayas. There they shall stay in a yurt forever 🙂
An excitingly told and courageous adventure in which the brothers' friendship is put to the test several times.
Videos about the book
There's also a "Two to Shanghai Movie."
Book Details
ISBN: 978-3890294407
Language: German
Edition: Hardback & Paperback
Pages: 272
Publisher: Malik
Publication Date: (September 17, 2013)
About the authors
Hansen Hoepner was born on 6 April 1982 in Singen am Hohentwiel.
He studied product design and photography at the Academy of Fine Arts in Maastricht.
He specialized in bicycle construction and design during his studies.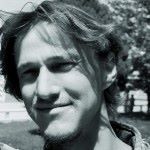 When he finished his studies, he worked for Maurice Mentjens (interior designer). In 2011 he moved from Maastricht to Berlin.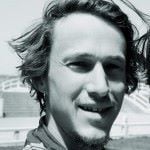 Paul Hoepner was born five minutes after his twin brother Hansen.
He graduated from high school and then spent a year in Australia. There he worked via Work & Travel.
Afterwards he studied media design in Cologne. From 2008 he worked as a web conceptionist in Berlin. Since 2010 he has been studying "Human Factors" at the Technical University in Berlin.
The book "Two to Shanghai" by Hansen and Paul Hoepner was published by Malik Verlag in 2013. On Amazon you can get the adventure of the two as
Kindle eBook, Paperback and Hardcover Edition.
Have fun reading!
Left – Two to Shanghai